1
« on: March 23, 2016, 12:45:13 AM »
Hi,

How is development coming along? The game looks really nice, I cant believe that there are no more replies.

The art style is cool and the little gunfight gif looks nice (also the special ability looks cool). Also generally lovely graphics, like woth the windows smashing... I hope this is coming together niceley for you.

Also was wondering if this will be for mobile or another platform. Also if for mobile how do you intend to control it?

Im making a simple (no where near as cool as yours) top down shooter game and have gone with dual sticks, point and shoot, but it feels very arcadey, which is ok for a simple survival shooter, but was just wondering how you do it to suit the game youre making (if yours is aimed for mobile that is)?

Thanks for the comment and we're glad you like it! This project is very much alive but we are currently reworking some of our foundations. Here is a bit of a peek at progress though: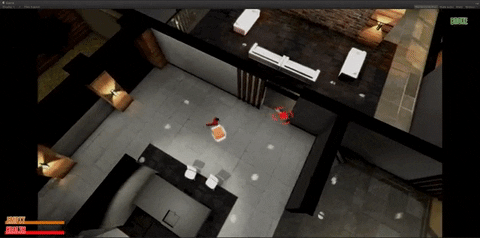 There will be more updates to come in the future!