16
« on: April 11, 2018, 12:28:24 PM »
I've created two new actions based on dudebxl's derivations to be found on the Ecosystem:
"List Game Objects Inside Collider" and "List Game Objects Inside Collider 2D".
They differ in that they rely on the target GameObjects to have Collider/Collider2D components instead of Renderer/Sprite components, the 'Collider Target' variable only allows the right component to be inserted, the 'Tag'-variable only shows the existing tags as a drop-down list instead of a string input and is set to 'Untagged' by default; they optionally store the result in an FsmArray, store the amount of entries and update every frame.

I would also propose, that the actions by dudebxl actually say that the target GameObjects need to have a Renderer component and for the 2D version a Sprite component somewhere, because they are otherwise confusing and don't seem to work if you don't know that.

Am i doing this right?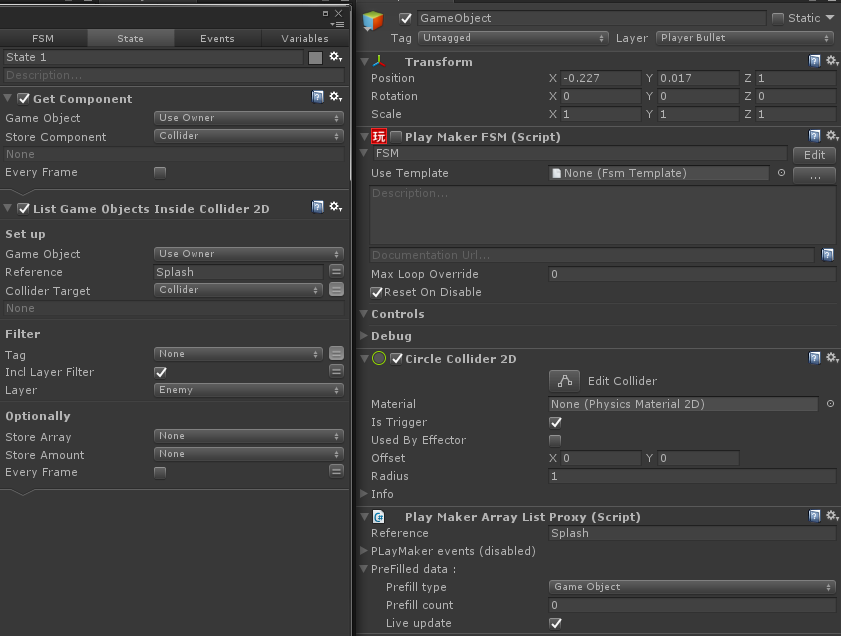 I don't seem to be getting anything