16
« on: March 25, 2019, 05:37:45 AM »
I often work with gameobjects that have a lot of fsms on them. That means when that kind of game object is selected, performance in editor is very poor (5-10 fps).
If I collapse thosefsms like this. Performance gets back to normal.

But for my workflow I need fsm name and edit button. And collapsing those partially doesn't completely solve the issue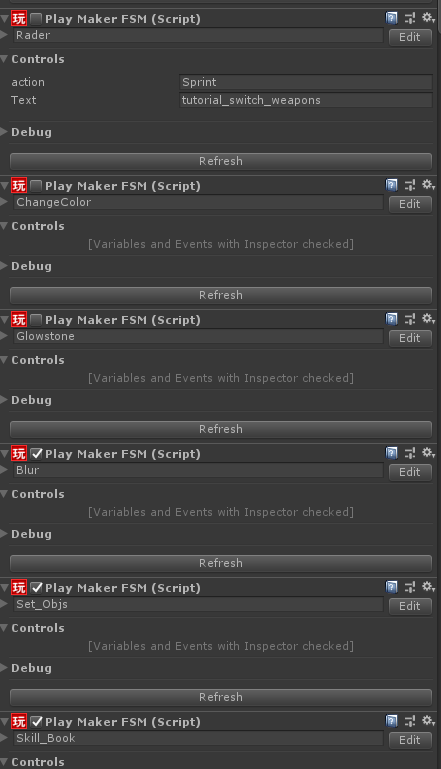 I guess it's because all those refresh buttons and extra stuff still needs to be rendered. By the way, I don't even know what those Refresh buttons supposed to do.
So is there a way to enable some simplified rendering for those fsm components in inspector or some sort of workaround for the issue?