16
« on: March 24, 2014, 06:07:04 AM »
Hello!
What I would really like to see, is the
ability to frame and comment the whole groups of states
in FSM editor window. Exactly like in Kismet in Unreal Editor: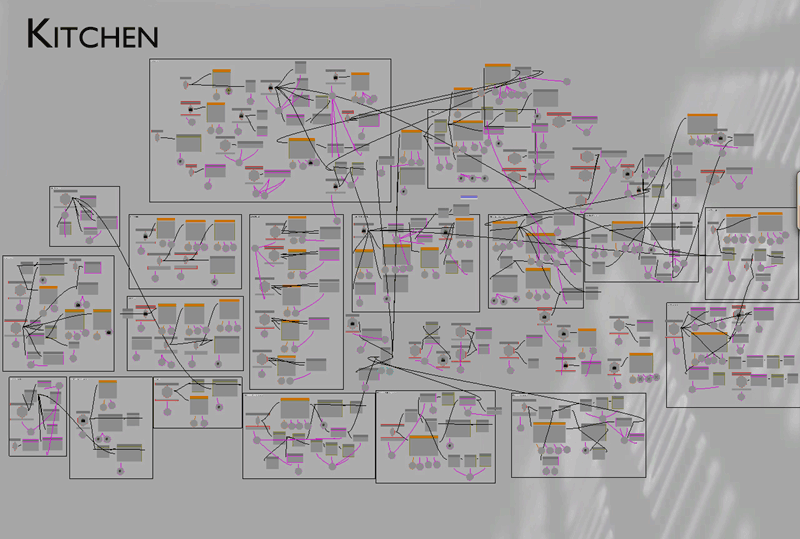 In FSMs like this one above, you need to be able to describe whole groups of States. Notice, that it would be total chaos if not the bracket grouping. Unreal does it in the backgroud of the States, so the bracket is just an adjustable "picture" under the graphs.
I know that "you should not do FSM as big as this". But people do that anyway, even (if not mainly) in big, professional projects.
Why would it be helpful to have frames and comments to whole sections of States:
1.
Just look at the picture above. Imagine it without frames.
2.
When opening an old project, from two years ago, you can easly remeber what was what.
3.
When presenting the graph to someone, or selling a PlayMaker template on Asset Store, the client will find his way really quickly.
4.
When selling or working with other game designers, you can leave instructions for other people, like "This is WIP graph, it will be replaced later, don't touch!", or "Backup graph, do not delete!!!".
...etc.
Not a big feature, but really helpful. Also the competition uses this for years now and it's really hard to get used to not having this (I worked in UE3 for 4 years). Btw. PlayMaker is 1000% more intuitive than Blueprint or Kismet. Keep up the good work guys!