31
« on: December 17, 2015, 11:52:56 PM »
Hi Everyone,
Ok, this project have been cooking for a long time, and now that PlayMaker 1.8 beta is publicly available, you can now make the most out of this.
The whole project is available on
Github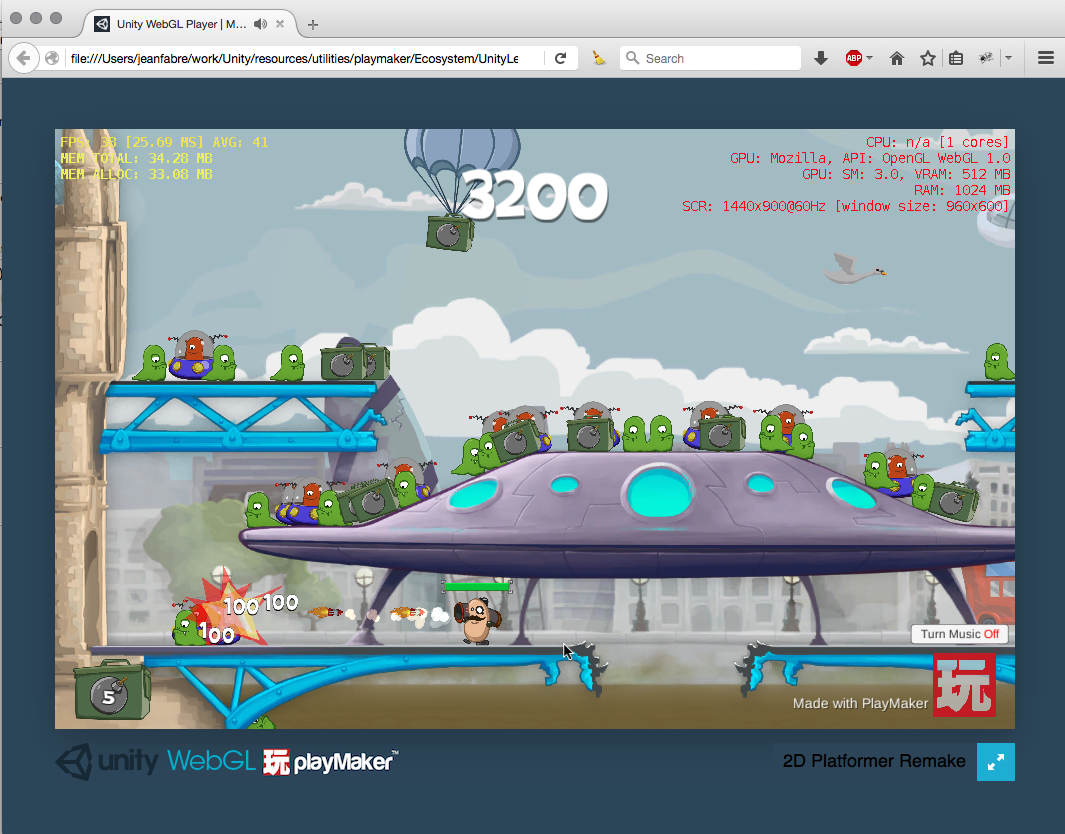 It's basically a one to one port of a pure c# project made by the
UnityLearn Team
a while ago. This project is a 2d platformer using Mecanim for the characters animation, so there is a lot of material to learn and discuss.
It works on Unity from version 4.6 to 5.3, but it's going to be maintained in 4.6, I'll be making videos on how to import, clone, and upgrade Unity versions asap.
I will be using and pointing to this project and particular Fsm/features when answering questions, so If you are learning PlayMaker, I would suggest you get a copy of this project somewhere on your harddisk so you can refer to it and experiment with it as well.
This project is also a very good support for benchmark and compare the performances between the exact same project with and without PlayMaker. The results are very positive, so this is great
You will find more infos on the Github
readme
page
Bye,
Jean